This Web site was designed using Web standards.
Learn more about the benefits of standardized design.
Quick Links
Main Navigation
Top Stories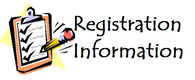 Back To School Registration will be held on Thursday, August 4, from 8:00 AM to 6 PM in the school library. Please register your child or children on this day so that we can update all necessary records to enroll your child in classes. Extra Forms necessary for registration can be found at www.laharpeeagles.org under school forms tab. Thank you in advance for making every effort to attend this school . . .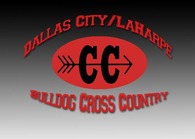 Cross Country practice will start Monday, August 1st at the Dallas City school and will run from 5:00 to 6:00pm . The Cross Country team is open to any student in 5th through 8th grade. Team members must turn in a sports physical to the coach before practicing. There will be a parent meeting following practice on Thursday, August 4th at 6:00pm . There will be discussion on the . . .