This Web site was designed using Web standards.
Learn more about the benefits of standardized design.
Quick Links
Main Navigation
Top Stories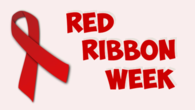 Red Ribbon Week is an alcohol, tobacco and other drug and violence prevention awareness campaign observed annually in October in the United States usually held on the last full week of October. Students at LaHarpe Elementary and Jr. High School will be observing Red Ribbon Week this week, and celebrating drug free lives. Throughout the week, students will celebrate each day with special dress up days, and . . .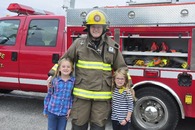 LaHarpe Elementary and Junior High students completed fire safety day last Friday, with the help of the LaHarpe Fire Department. The elementary students learned how to practice fire safety around the home as fireman Wes Carpenter explained basic fire safety rules to the students in the gym. He showed the students the firemen's protective gear, and explained how the firemen use the different tools and gear during a fire. . . .