This Web site was designed using Web standards.
Learn more about the benefits of standardized design.
Quick Links
Main Navigation
Top Stories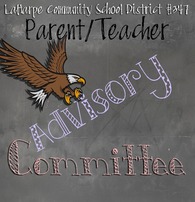 Parent/Teacher Advisory Committee The Parent/Teacher Advisory Committee met on April 21, 2016 in the school library. The purpose of the committee is to understand the requirements of the school code, as it relates to school policies on discipline, school searches, bus safety, and bullying, and to make recommendations to the Board of Education based on review of the current district information. The committee looked at . . .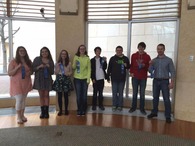 Local Students Success in 'Illinois History Day' Competition Students from La Harpe Junior High School entered projects into the 'Illinois History Day' Regional Competition this past Saturday, March 19 th . It took place at the Lincoln Presidential Library in Springfield. They broke into two groups and competed against schools from across central and western Illinois. 8th grade . . .